Snowboarding has always been a huge part of my life.  It is the reason that I moved to Colorado.  My friends and I arranged our courses at CSU so that we only had class on Tuesday and Thursdays.  That way we could hang out in the mountain for 4 days before returning to school.  The buddy pass at the time gave us unlimited shredding at 5 major resorts for only $200!  It was incredible, and we had the times of our life playing around in the massive terrain parks at Breck and Vail.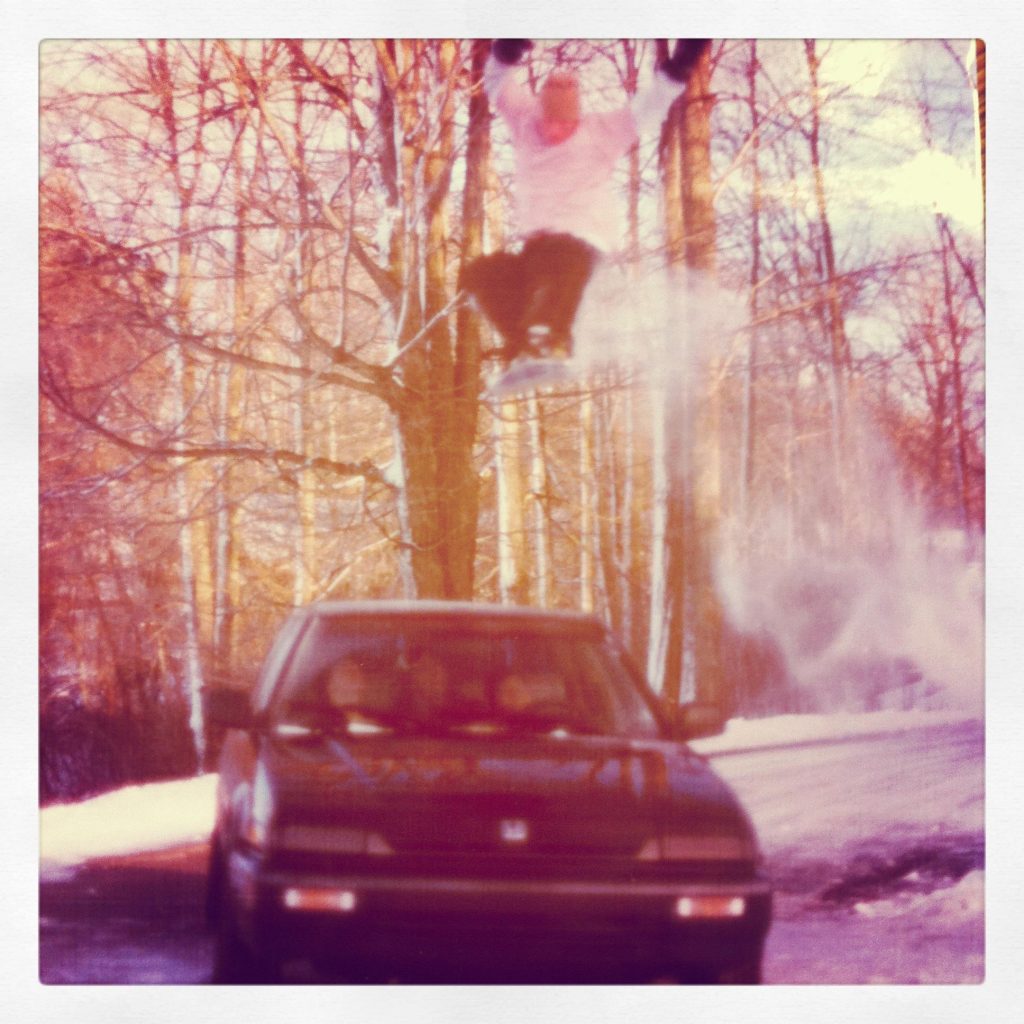 I was majoring in recreation and tourism, and a lot of my studies focused on the intrinsic values of recreation and the outdoors.  After spending a summer semester learning outdoors at the mountain campus, I truly started to feel the pull into nature and away from the crowds.  The drive down I-25 and across I-70 was becoming quite long and hectic due to heavy use.  Summit County was losing it's appeal, and the backcountry lines up on Cameron Pass became my new Winter playground.
It did not take long for me to learn that snowshoeing with a board on my back kind of sucked, it was heavy and slow.  Most of my touring partners were on telemark skis, and they could crush it on the skin track.  So I went against everything I had ever known, got an old ski set up from a local swap sale, and attempted to ski, for the first time in my life.  Getting uphill was awesome, so fast and efficient.  But then I stood at the top, looking at epic lines all around me that would have been incredible on my board.  But instead, my shaky knees were snowplowing down the mellowest pitch that I could find.  I was a terrible skier and I just did not really care for it.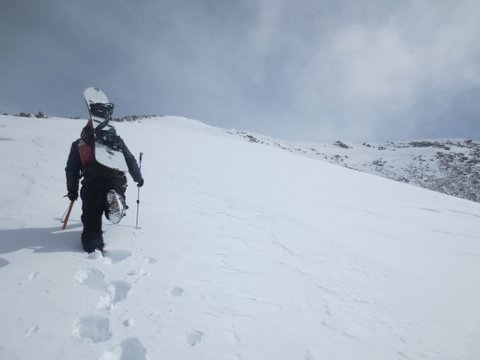 Then one day, I clocked in for work at the local skate/snowboard shop known as The Wright Life.  Awesome store, check it out, one of the first in the state to sell snowboards .  Anyway, they had got this crazy new demo board that was split down the middle and had a bunch of extra hardware on it.  The owners said that it was designed for backcountry riding, so that you could skin uphill.  Whoa!
As you can imagine, I took this board out for a test ride as soon as I could, and it was awesome. The realization that I could keep snowboarding and enjoy the backcountry was mind blowing.  I didn't have to be a skier!  For the next 2 years, I took that demo board out as much as possible.  One trip included an overnight expedition in the Nokhu Crag basin, which was actually part of my final project for a great course called 'Seasonal Snow Environments.'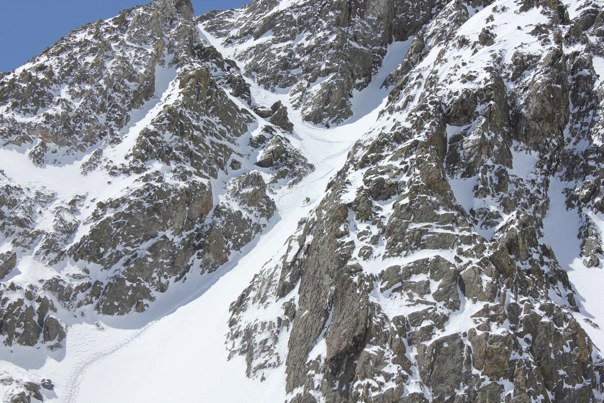 I have owned a splitboard ever since, and now spend much less time on chairlifts than I did in my jibbing days.  Splitboarding has brought me to incredible places, and introduced me to some of my best friends.  I have had EPIC pow days, and miserable, wind-blown suffer fests.  I have rappelled off of frozen waterfalls into pristine lines, been fairly lost and close to hypothermia.  Most of my life problems have been sorted out on the skin track.  And all problems disappear once I get that board strapped to my feet and start descending through open bowls and gladed trees.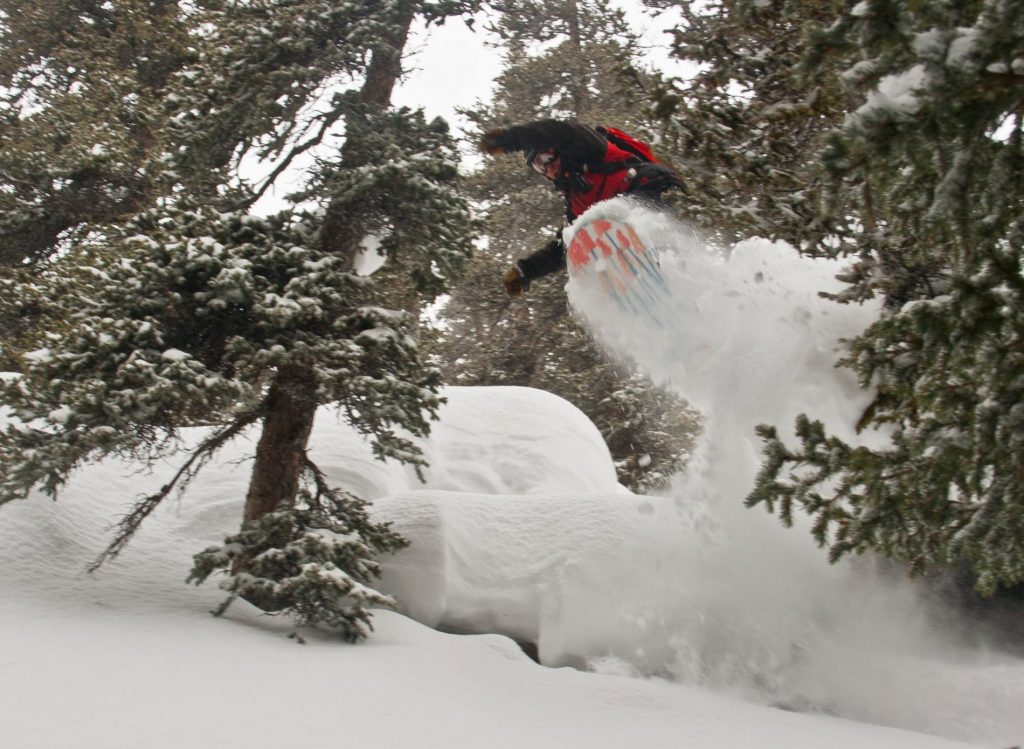 Fast forward through a decade of training, I now have the pleasure of guiding others on splitboard tours into the backcountry.  It is incredibly satisfying to show others how it free it is to travel around the snow on this craft.  Although it is not always easy, it is always fun.  So come and see for yourself what it means to earn your turns.  Chairlifts are overrated.