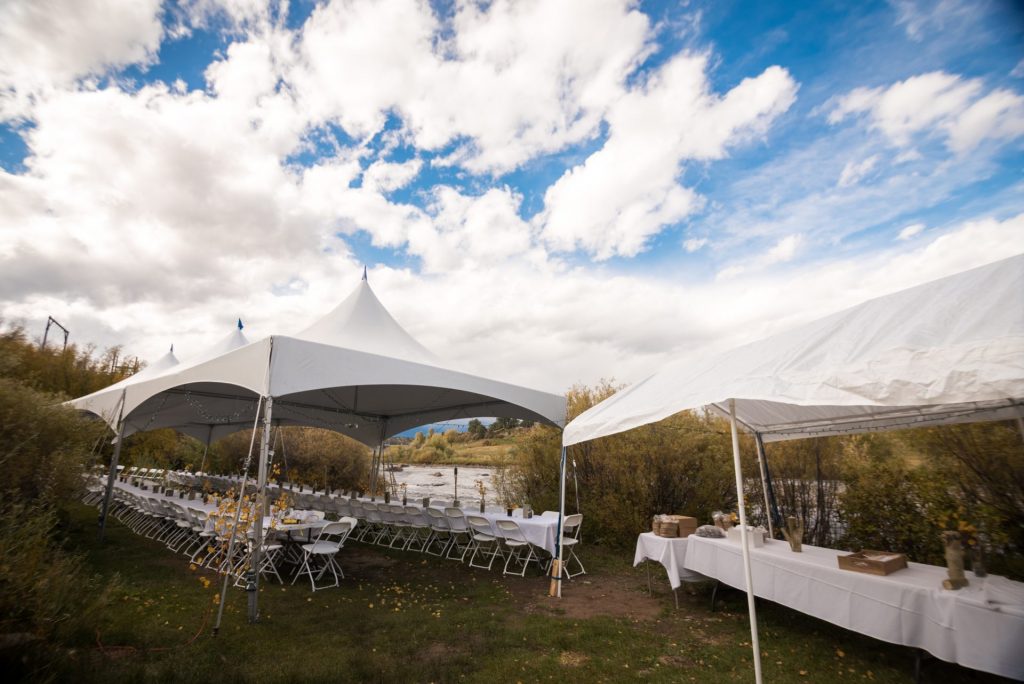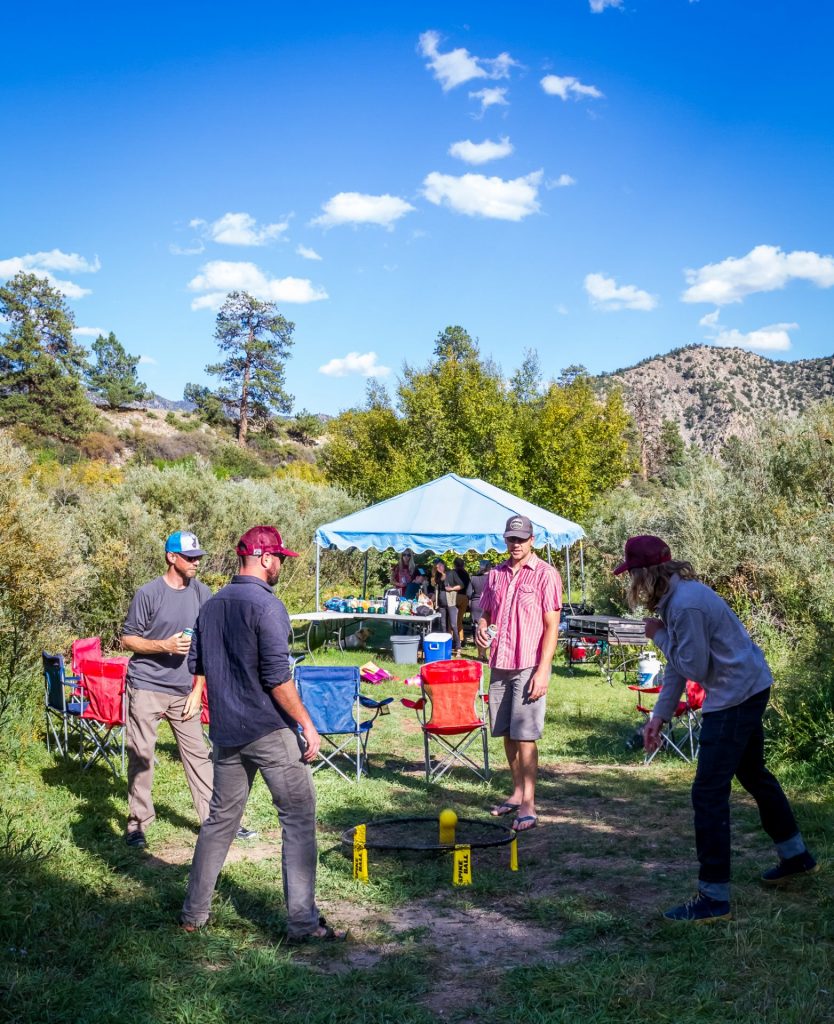 Host your special event at our riverside venue and enjoy some of the best views that Colorado has to offer.  The collegiate peaks provide a wonderful backdrop to this somewhat primitive venue on the banks of the Arkansas River and the entrance to Browns Canyon National Monument.
Main Event
Reserve our entire campground for your big event.  We give you 3 full days so that you have a day to set up and a day to tear down.  Limit 100 guests.  $1500
Day at the Beach
One full day of fun on the river.  We give access to the upper half of our campground which includes a canopy tent with picnic tables, large grill, and fire pit.  Limit 50 guests.  $500
Important Information
Event rental includes access to potable water, trash/recycle facilities, and port o pot toilets.  There are NO electrical hook-ups.