It was mid-January when the idea for my favorite adventure began. My husband suggested we go rafting. As someone who does not own a dry suit, I knew mid January was in fact, not ideal conditions for rafting. So I politely declined his offer. Then he upped his offer to rafting downhill rather than down river. As someone who loves playing in the snow on my snowboard, I was immediately filled with joy and anticipation. But where, with who, and which size boat should we take?  We quickly followed up this idea with group texts to all of our favorite adventure seeking souls. And soon our idea had begun to grow and take shape.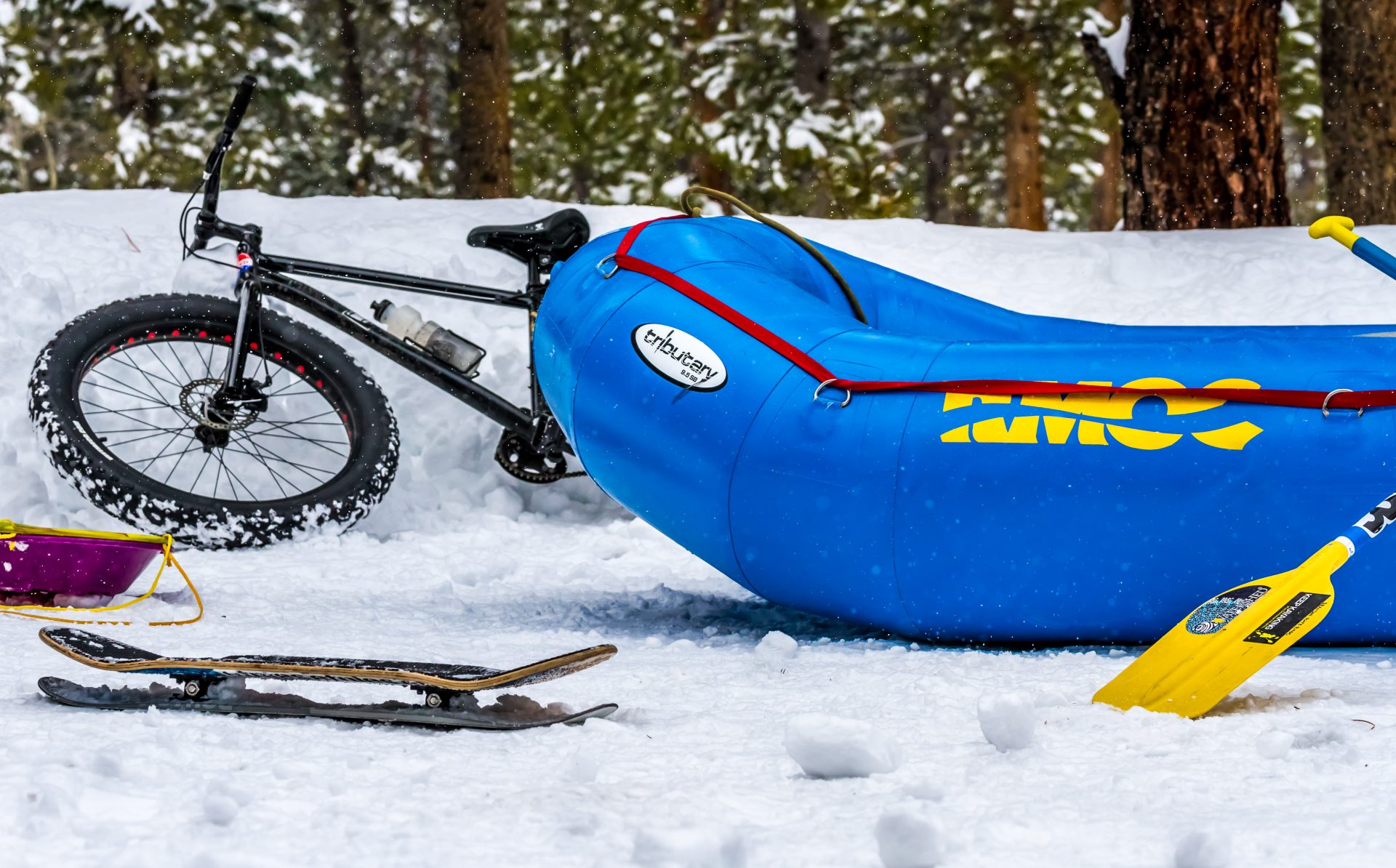 Plans were made, they day had arrived and we began to pack up and prepare for our winter rafting adventure. While packing it was decided that we shouldn't limit this adventure to just one toy so, we packed up fat bikes, traditional sleds and snow skates. We found a perfect location on a private road which is purposefully plowed to provide ample sledding possibilities. When we arrived the hill provided a half mile of perfect vertical drop, covered in a packed layer of snow, and it even had pillow top snow banks built up like bumpers along the way for added safety. As we unloaded the raft we realized it had recently been treated with 303 protectant oil which made the bottom of the raft prime for sliding. Using all of the bobsled skills we had learned from Cool Runnings we pushed and loaded the boat while someone chanted "feel the rhythm, feel the rhyme, get on up, its snow boatin' time!" As the boat took off the air was filled with giggles and shouts of "Waa Hoo". The boat gained speed, and as it hit the side bumpers we were spun around only to crash into another side.  We even figured out how to "steer" the boat with our paddles.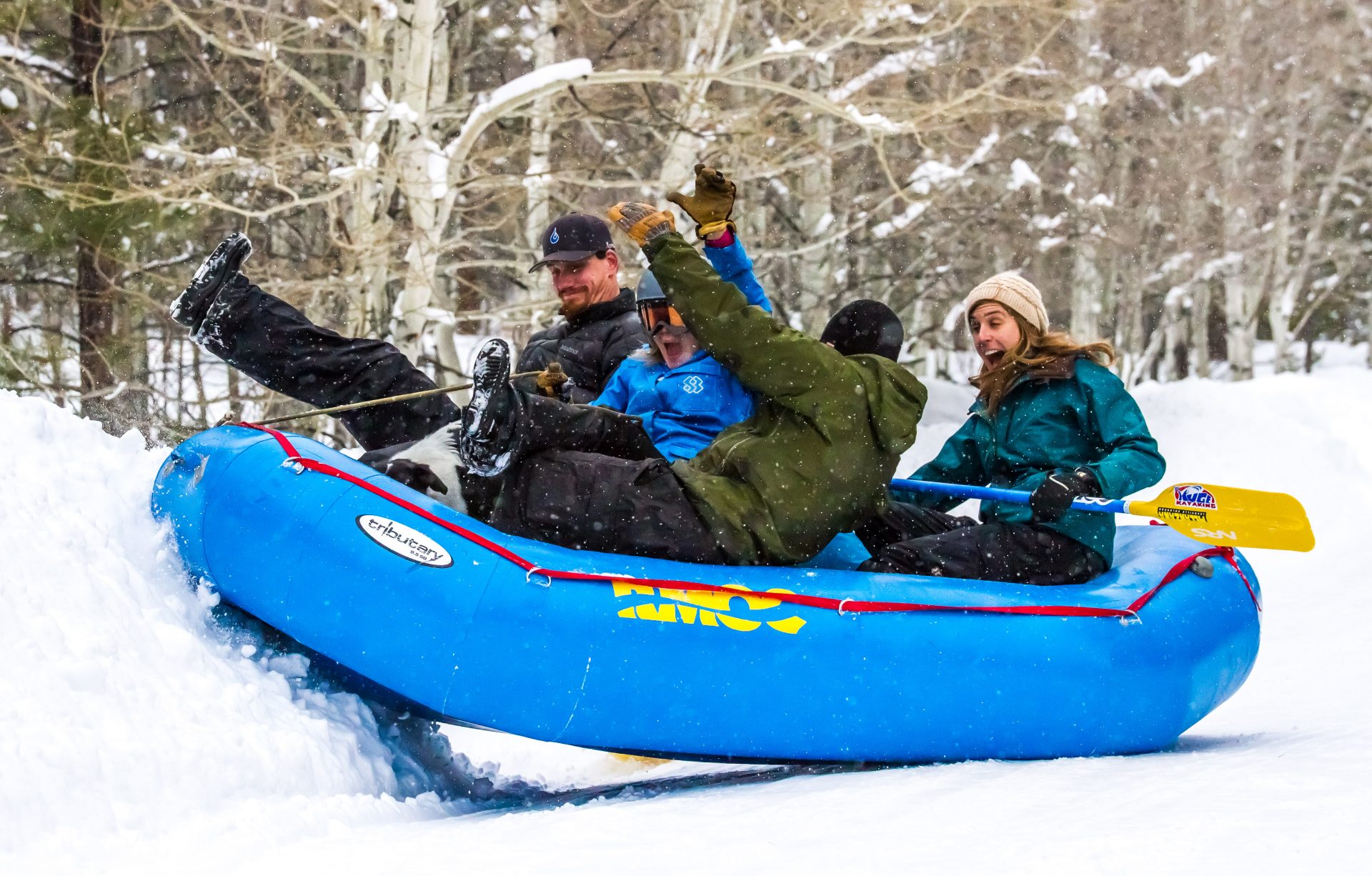 Our day followed with continuous giggles and smiles. All of the toys were used and were a success. The weather gave us a soft slow snow and temperatures were perfect. It was truly an epic day. At the end of the day, as we sipped hot adult beverages and continued to retell stories from the day, I realized, it wasn't the perfect snow conditions, or the private location, or the gear, or even the guts to try something new. It was the people we shared the day with that made it truly epic. We spent the day with our "tribe" the people who don't hesitate when we come up with a wild new plan. These are the people who laugh at the ridiculousness with us. It didn't matter that our adventure wasn't extreme or even totally novel. We shared the outdoors, doing what we love with the people we love and that creates an epic day.