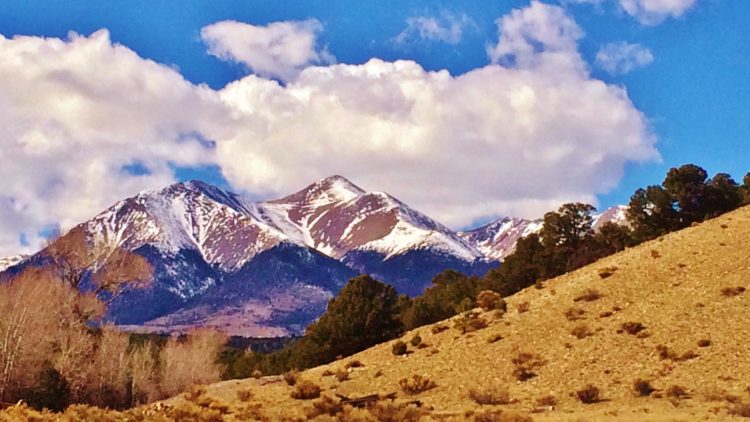 Duration: 8 hours at a casual pace
Length: Approximately 9 miles round trip
Elevation: 4400′ up and 4400′ down
Difficulty: Easy to Moderate.
The Angel of Shavano snowfield towers in the backdrop of downtown Salida, Colorado.  Whether you are out riding the local bike trails, surfing at the river park, or even just buying groceries, she is always there in the distance just begging to be skied.  So it is kind of embarrassing to admit that I have lived in the area for almost a decade and just last week skied this Ark Valley classic for the first time.  But it sure was worth the wait!  Absolutely beautiful March weather provided comfortable skinning temperatures with enough solar radiation to soften the snow into the perfect, creamy corn.
The following is a photographic trip report of this fun adventure in the Southern Sawatch.  It is a true classic for any backcountry enthusiast and aspiring ski mountaineer.  If you have not already done it then I highly recommend you pack your bags, put on your skins and get to the trailhead.  And don't wait 10 years like I did.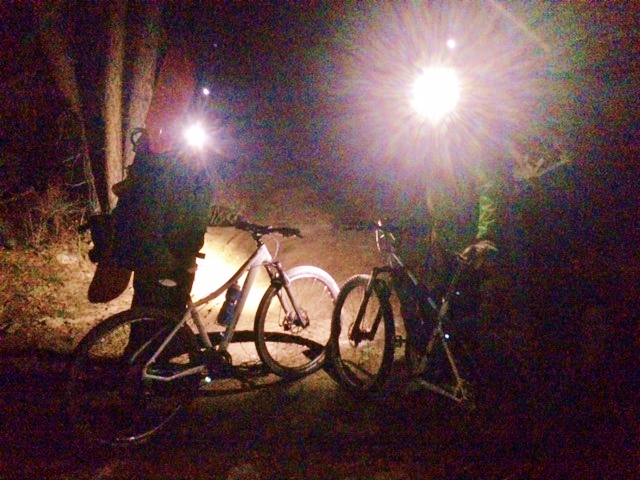 A massive snowdrift was blocking the road about 2.5 miles from the trailhead at Blank's Cabin.  Other than that, the roads are fairly dry so we brought bikes and pedaled up first thing in the morning.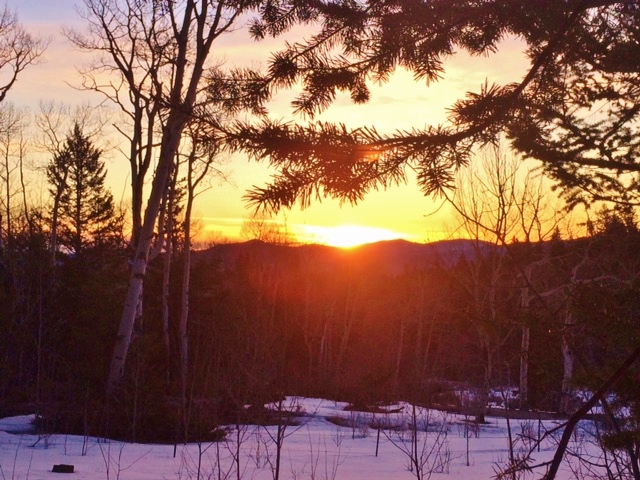 Sunrise on the Colorado Trail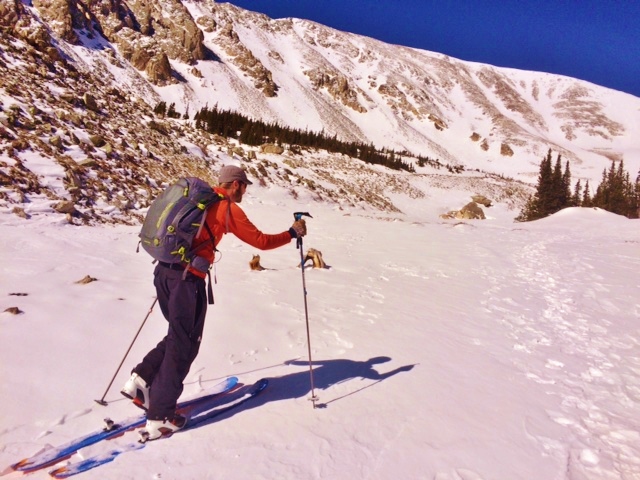 The Shavano Trail is pretty nasty after you leave the Colorado Trail.  It is a combination of rocks, mud, snow, ice, postholes, and downed trees..lots of downed trees.  It gets pretty old after a while.  We were stoked to finally reach the main drainage and scope our line.  Although the angel looks close from here, it still takes a while to skin up the valley floor.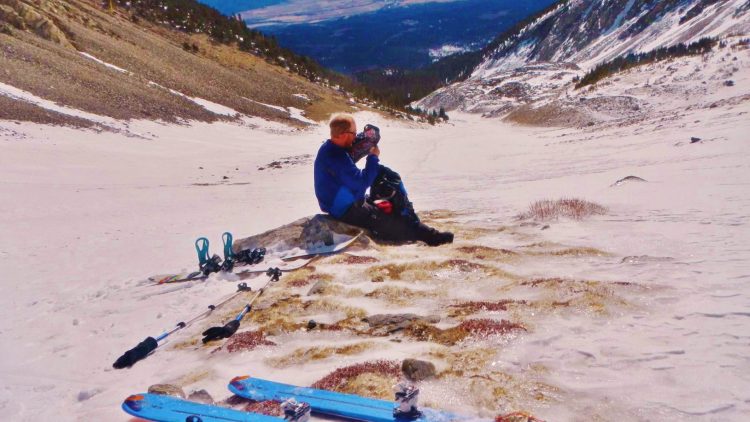 There is a nice patch of rocks to sit on and have a snack before it starts to get steeper.  We chose to use crampons from this point.  Probably not necessary, but they sure made life a lot easier.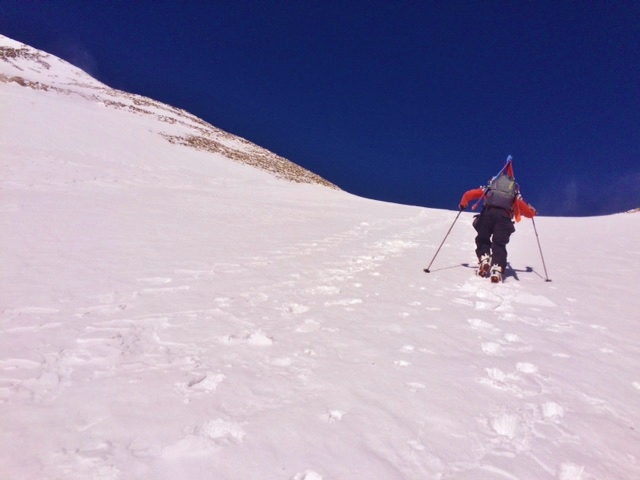 And then you do this for a long time.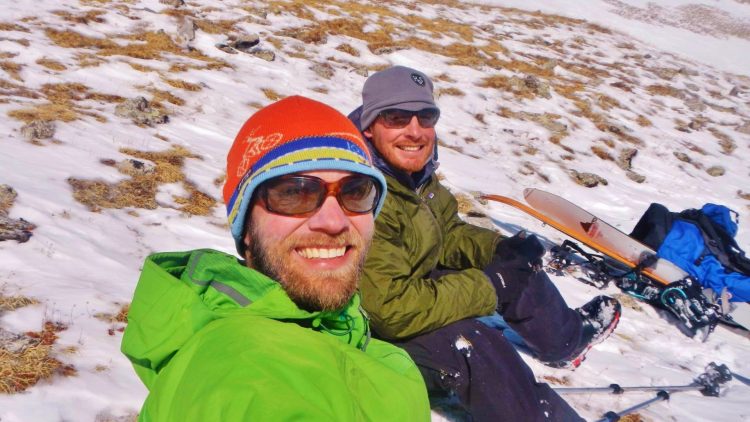 Top of the Angel's right arm- stoked to shred!!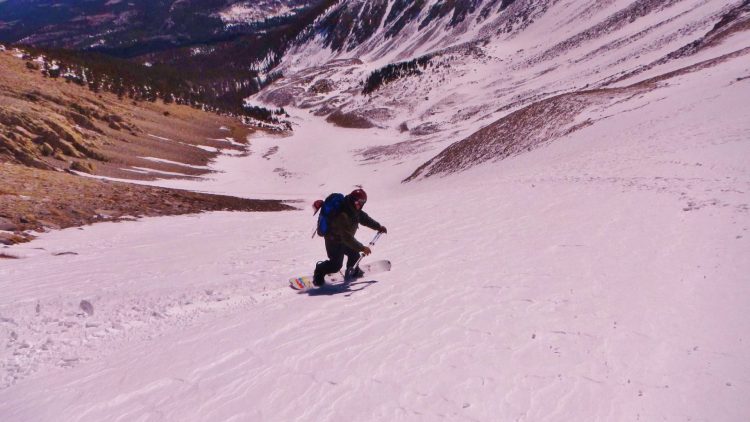 Literally riding the guts.  This pitch is really nice!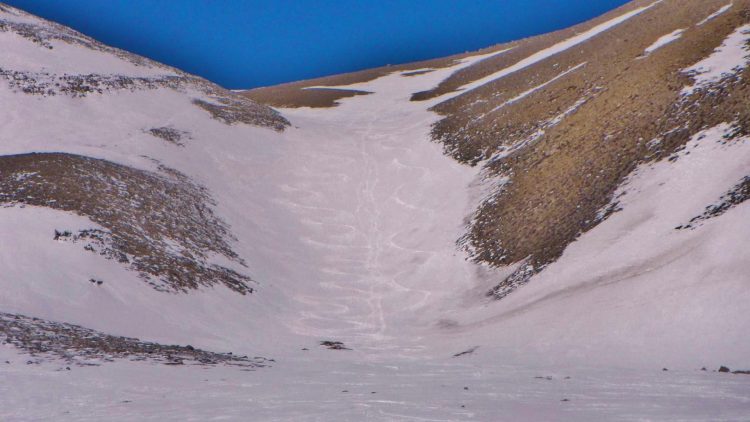 This was probably the best corn skiing I have ever had in the Colorado backcountry.  Well worth the 3am wake up call.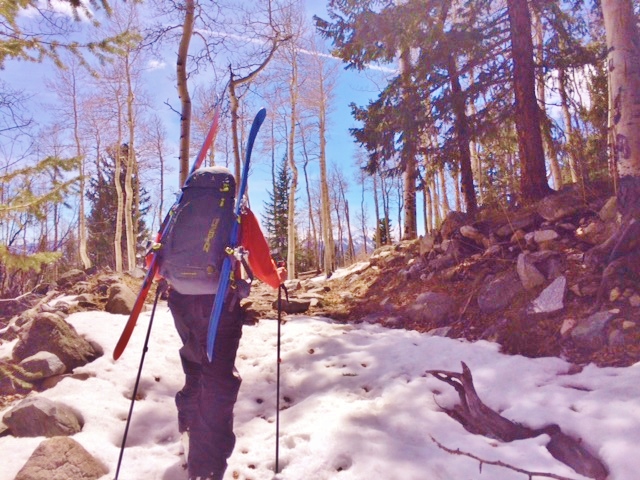 You can pick your way through the mank of fallen trees for a while back down the trail, but eventually it just turns into equipment abuse.  Time to saddle up and hike for a couple of miles.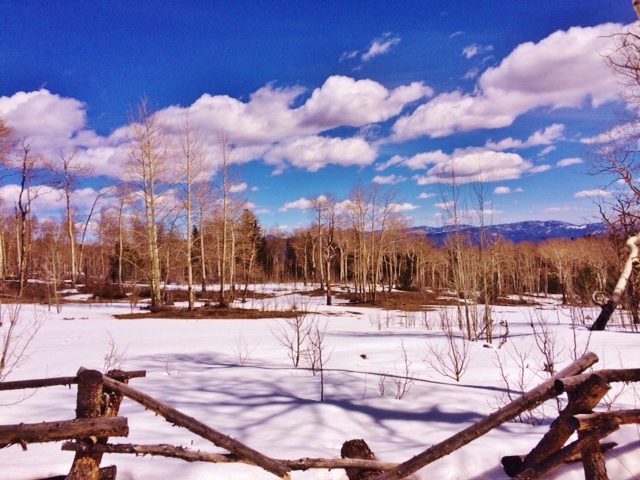 My feet were pretty sore by the time we got back to Blank's Cabin.  But this view helped to forget about the pain.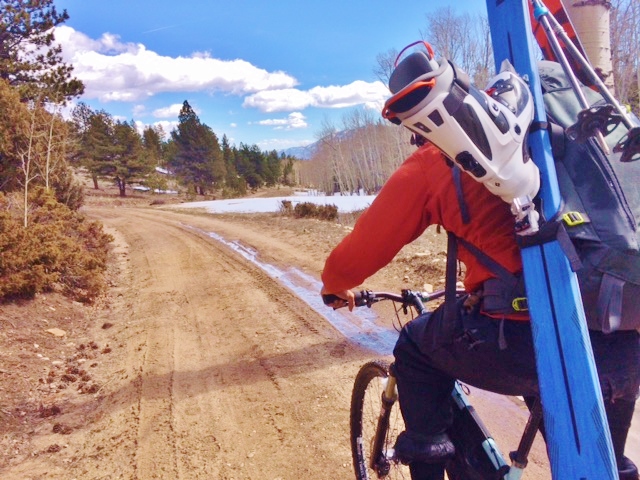 The bikes really paid off.  We got to just sit and cruise the rest of the way down.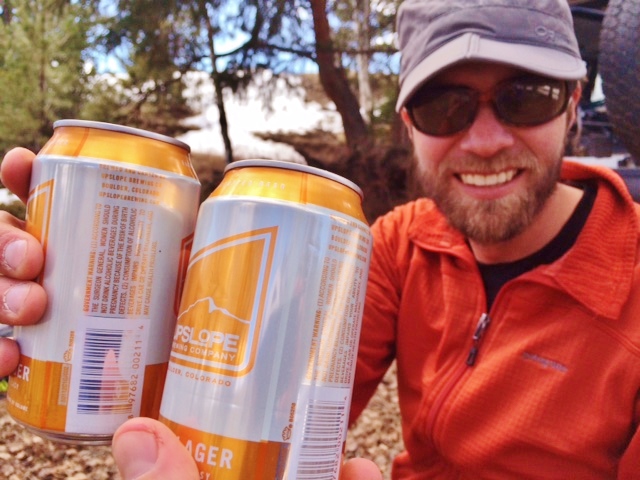 Had to replenish some calories after that haul.  Cheers to a great adventure!