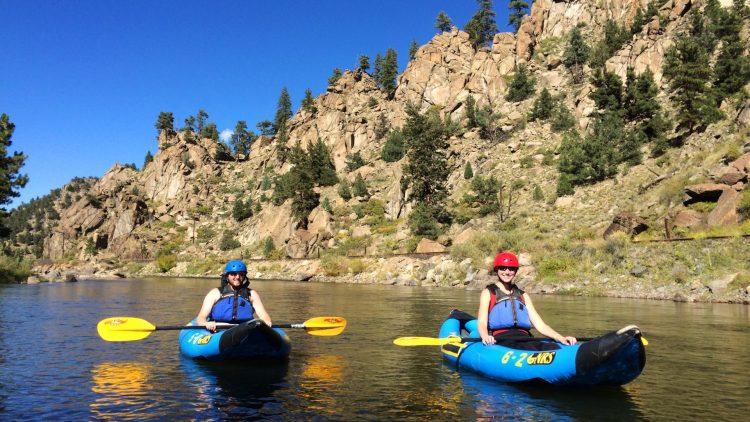 Start in the heart of Brown's Canyon National Monument and finish in a high mountain valley surrounded by 14,000 foot peaks.
The majority of the trip is spent navigating technical class II+ water, but a few class III drops will add some extra excitement. Be prepared for Seidel's Suckhole and Twin Falls!
Class III, Intermediate
Minimum age: 14 years old
ACA Certified Kayak Instructor on all trips
Departs
9 am, 1:30 pm
Check in 30 minutes prior to departure
Duration
3 – 4 hours
Cost
$95/person
FREE wetsuit rental.