Load your raft in the shadows of 14,000 foot peaks as you prepare to enter the Brown's Canyon National Monument.
This scenic and remote section of river offers one of the most popular rafting trips in the country. You will be surrounded by amazing granite domes as you run through classic whitewater rapids like Zoom Flume, Widow-maker, and The Staircase. Not only is this fantastic stretch of river a must for all whitewater enthusiasts, but it is the only way to truly experience the remote beauty of Brown's Canyon National Monument.
This is a beginner/intermediate trip.
Minimum age: 6 years old.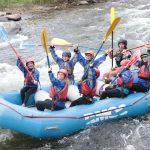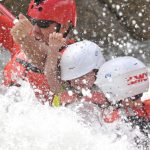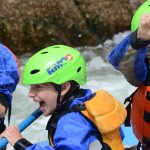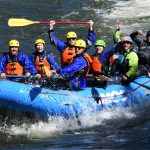 Spend a half day rafting through the famous Brown's Canyon National Monument on the Arkansas River. We launch from our private beach on the river and paddle 9 miles through epic whitewater with a beautiful mountain backdrop.
Departs
9 am, 1:30 pm
Check in 30 minutes Prior to Departure
Duration
3-4 hours
Cost
$90/person
FREE wetsuit rental
A 10% discount will be applied at checkout for parties of 8 or more
Nothing better than spending a full day on the river!  On this trip, you get to float through the upper and lower sections of Brown's Canyon, which includes the infamous rapid known as Seidel's Suckhole.  We also take a casual pace and stop along the river to have a delicious lunch catered by our partners at Browns Canyon Brew Co.
Departs
9:30am
Check in 30 Minutes Prior to Departure
Duration
7 hours
Cost
$145/person
FREE wetsuit rental
A 10% discount will be applied at checkout for parties of 8 or more