The importance of being swiftwater certified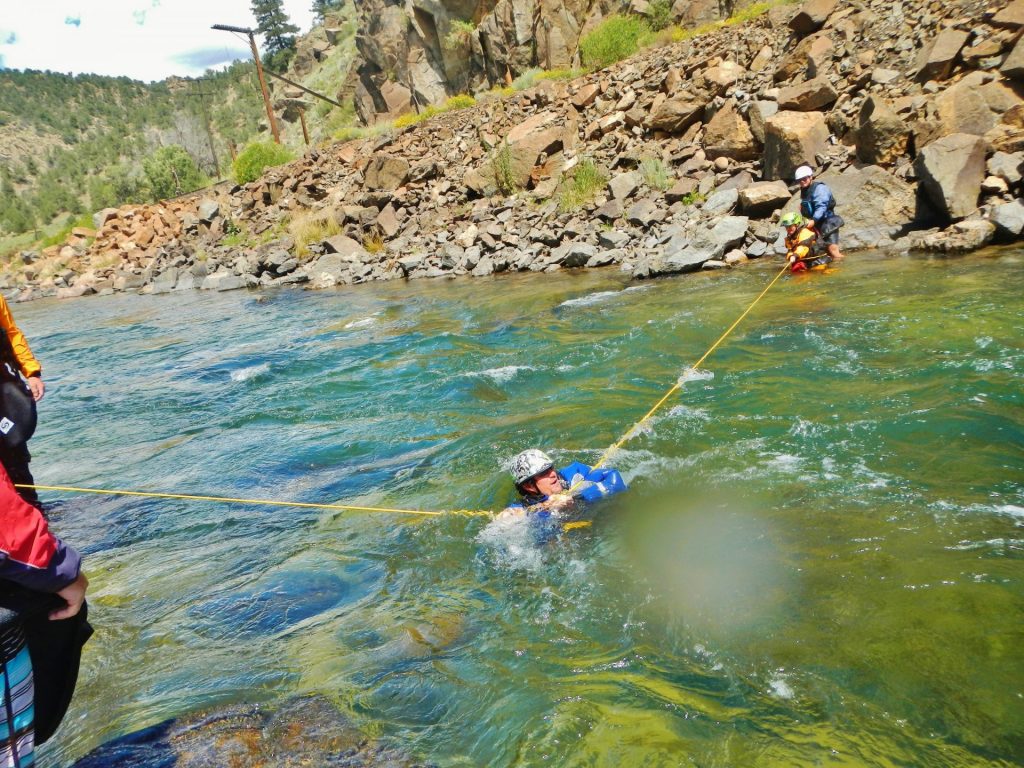 "Oh, you didn't bring a throw rope? Here, take mine."
Mike Mather is well-known in the whitewater boating world as a rescue guru. He's led courses and provided river event safety worldwide through his Mather Rescue school for the last quarter century. His signature all-black branded paddling attire and waist-length braided ponytail can be found jet-boating through the frothing pool at Fayette Station rapids each fall, plucking wayward parachuters from the water under the New River Gorge bridge during Fayetteville, West Virginia's annual Bridge Day spectacle.
I was lucky to have Mather as a rescue instructor during my guide training at Wildwater Expeditions, a small, tight-knit rafting outfitter on the New and Gauley rivers. Through one of my first whitewater summers, Mather made us into better risk managers by day and kept us entertained with acoustic Tenacious D covers around the campfire at night.
I've since sought out his courses on my home Lehigh River in Pennsylvania and icy Gore Creek in Vail, Colorado. I've watched him play open mike at the Loaded Joe's coffee shop in Avon. At least once per class, he'll quip the above phrase as a reminder to be better prepared on the river.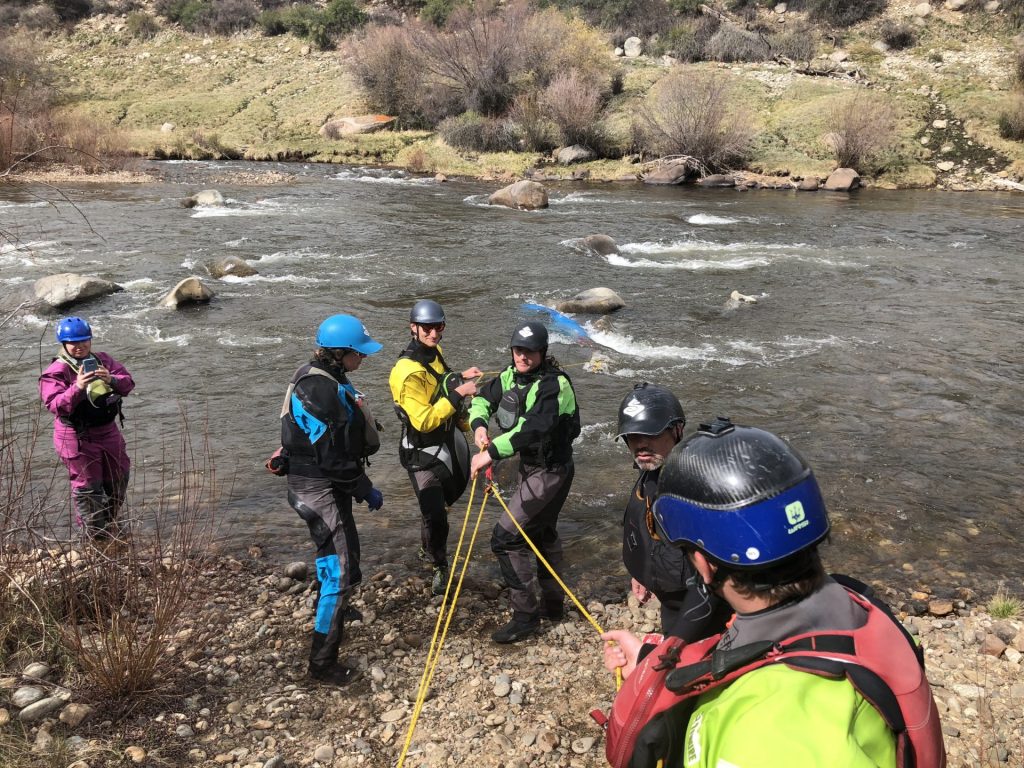 Years later I took a NOLS River Instructor Course and began leading young adults on multi-day expeditions on Utah's Green River and the Main Salmon in Idaho. In fall 2017 I got the chance to work two river sections of NOLS semesters down the Kali River on the border of India and Nepal.
One reason NOLS feels confident sending us to remote river course areas is Nate Ostis. He led the rescue section of my NOLS instructor course on the Salmon River outside Stanley, Idaho in April 2014. Ostis, also with his own rescue instruction business Wilderness Rescue International, teaches for NOLS and keeps us on our toes with rescue seminars, a new river instructor manual, and published book – NOLS River Rescue Guide (my buddy Hank Wilkinson, a fellow NOLS instructor and former West Virginia video boater, is pictured on the cover).
The Salmon was raging high that spring, equal parts muddy and chilly. One of our exercises was to do a swiftwater entry into a Class III wave train, then swim over a rock into a swirly, flushy hole. Those at the throw bag station were roping us out of the boil. We performed this maneuver several times, hiking back upshore to dive in again.
More than once as my body flushed over the drop, I remember thinking I might not have the energy to fight my way out of the maw, much less make it to shore. Each time the bag of rope appeared before me, or hit me square in the face, I felt enormous relief – those who missed the bag had to cross 100 yards-plus of swift current before the river swept around a bend.  I also remember missing my target more than hitting when it was my turn to throw. Stronger motivation for regular target practice with my throw bag could not be found.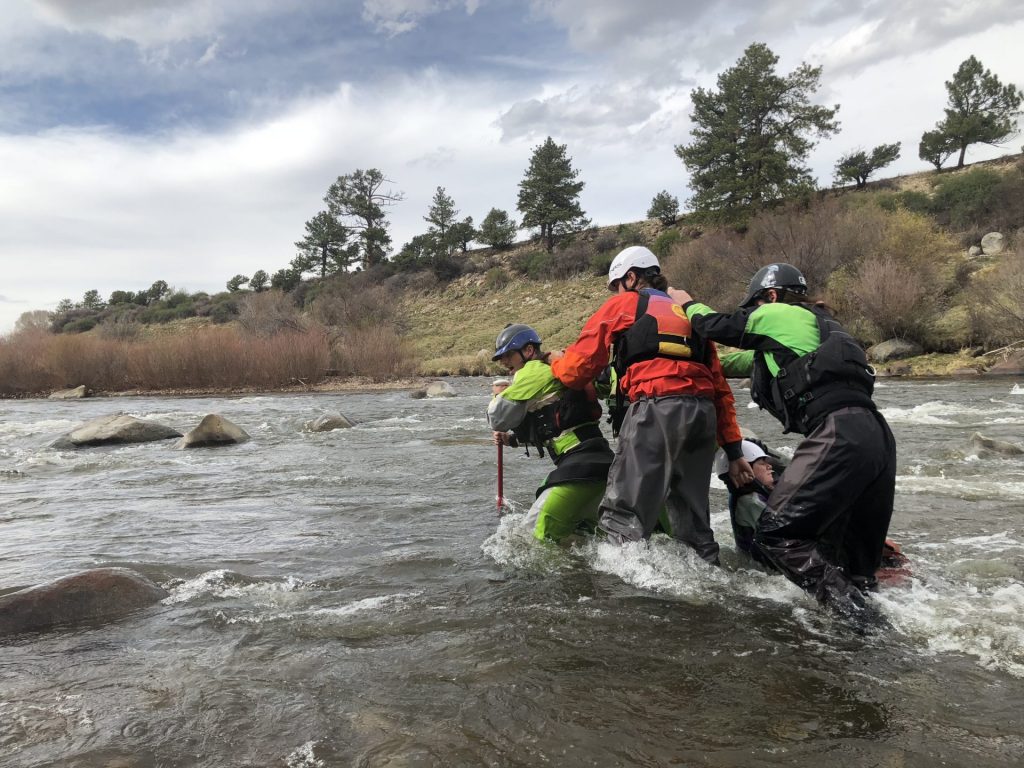 Charlie Walbridge lives in Bruceton Mills, West Virginia, and compiles accident reports for American Whitewater. He regularly weighs in on these incidents to emphasize prevention on the river. Charlie is known to have been among the first crews to paddle the Upper Gauley River and still frequents the steep drops of the Cheat, Upper Youghigheny, and Lower Big Sandy in his C-1 creeker. If it's happened on a Mid-Atlantic waterway, Charlie knows about it and has filed it away in his extensive database of experience, making him an expert in paddling accident prevention.
As an aspiring young video boater on the New and Gauley, I quickly fell in with a crew that made the monthly trip north to Friendsville, Marlyand, for dam releases on the Class IV+ Upper Yough. It's the place I learned to boof, and, more importantly, just what the whitewater boating community is made of. I'd met Charlie and enjoyed a few evenings of beers and bluegrass with other boaters under the stars at his sprawling, grassy property near the Big Sandy takeout.
On one of my nascent Yough runs, I flipped over in Charlie's namesake rapid Charlie's Choice above the upcoming technical Triple Drop – National Falls series. As I carped rolls and gasped for air, I caught a glimpse of Charlie gracefully navigating his decked canoe around a corner upstream. Even though I eventually rolled up, shouldering the next stout wave train sideways, the sight of Charlie and what he represents in the river safety world gave me peace of mind during my short-lived struggle.
Since then, I've shown more than a few newbies the sneak at Heinzerling, chased down boats spit out of the hole at National Falls, and lent out my breakdown paddle on the Yough's rhododenron-covered riverbank more than once. It's these experiences and boating mentors that inspired me to hone my rescue techniques and get certified through the American Canoe Association to lead swiftwater skills and assessment courses. Those moments, and people, inspire me whenever I'm trying to muster the energy to practice a few rope tosses while hanging my gear or execute a challenging whitewater swim.
Last year RMOC instructors put about 50 boaters through introductory swiftwater skills courses, including half-day Basic River Rescue sessions available on the Rocky Mountain Adventure Pass. Their experience ranged from first-season rafters to seasoned pros. Colorado Whitewater, the esteemed front-range paddling club, holds its members to a high standard of safe practices by partnering with RMOC to offer discounted rescue courses for its members.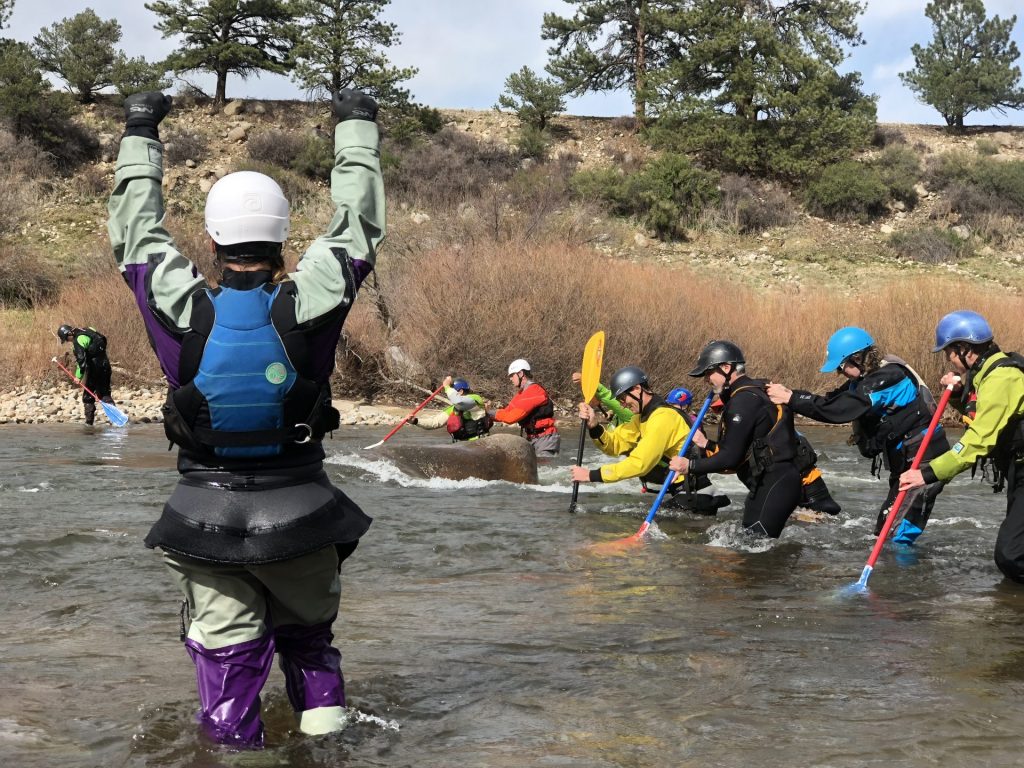 You too can join the likes of Mike, Charlie, and Nate. They're the ones you'd like to have with you when the shit goes down on the river (which is bound to happen to anyone who frequently paddles whitewater). Be the boater your buddies want to invite on far-flung expeditions, or the person who can take family members on the river with confidence and the ability to clean up a spill. Sign up for an RMOC swiftwater rescue course today: https://rmoc.com/certification-courses/swift-water-rescue/. Because there's never a bad time to practice river rescue – you never know when you'll need it. —Kate Stepan