Increased river flows can provide splashy family fun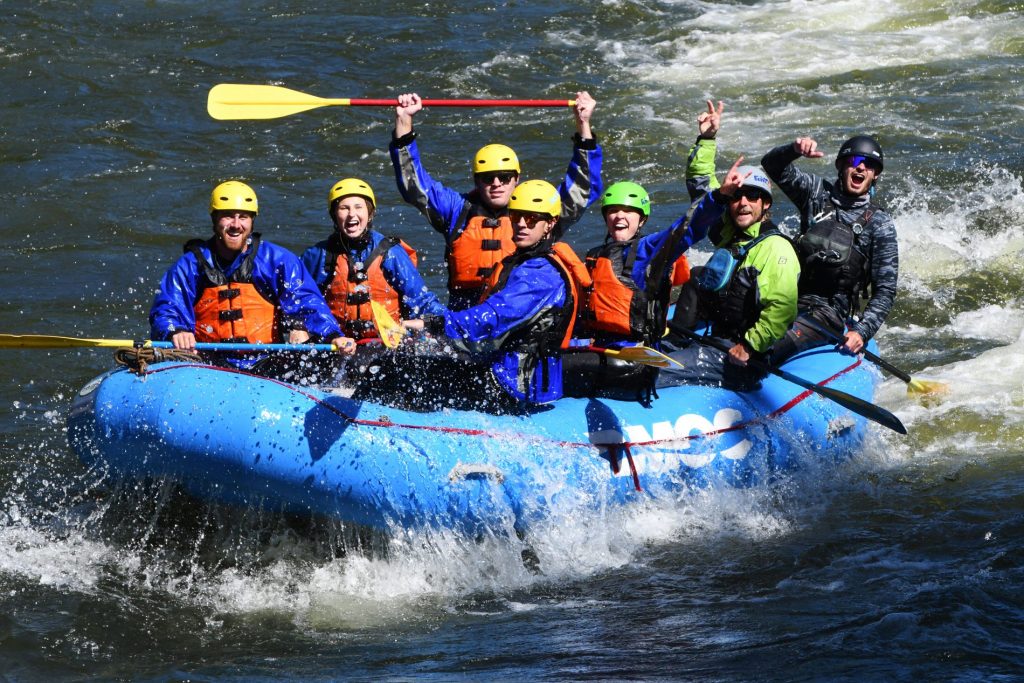 Before guiding a recent raft trip down Browns Canyon, I met my crew. Two young couples, and, someone's mom. Mom was of retirement age. She looked fearful as I explained the risks of rafting at high water: greater chance of falling out of the boat and taking a long swim in cold water. None of them had been rafting before.
They nodded, wide-eyed, during the safety talk as I explained that they should keep their feet up if swimming in the river current and how to receive the throwbag. They giggled nervously as our safety kayaker made the routine jokes about being a swim coach and not using his upside down boat as a pool float.
After more nods and wide eyes as I demonstrated how to brace in the raft and paddle forward and back, we peeled into the Arkansas River's screaming current. The water level was hovering at 3,300 cfs, almost five times the usual midsummer flow of 700 cfs.
Waves immediately began washing over the front of the raft, soaking all passengers. Any frigid splashes that made it to my seat in the back of the vessel took my breath away. Though it was hot summer morning, we soon stopped to don splash jackets.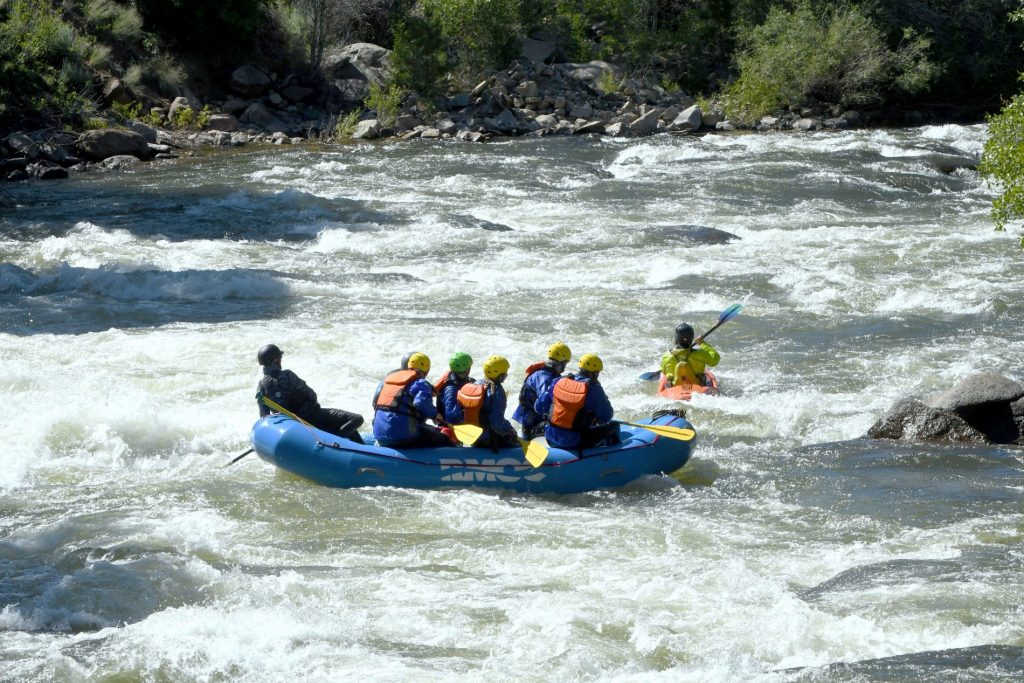 Once we reached the main canyon and the bigger rapids, the nervous energy turned to good-natured banter about whose paddling form was the best in the raft. Mom switched seats to the front of the raft. We crushed through towering waves and paddle high-fived for the camera at Zoom Flume rapid. Everyone stayed in the boat.
As we floated into the concrete ramp at Hecla Junction, I realized we had just ruined rafting for these people forever. They will likely not find a raft trip as fun and exciting as Browns Canyon at high flow.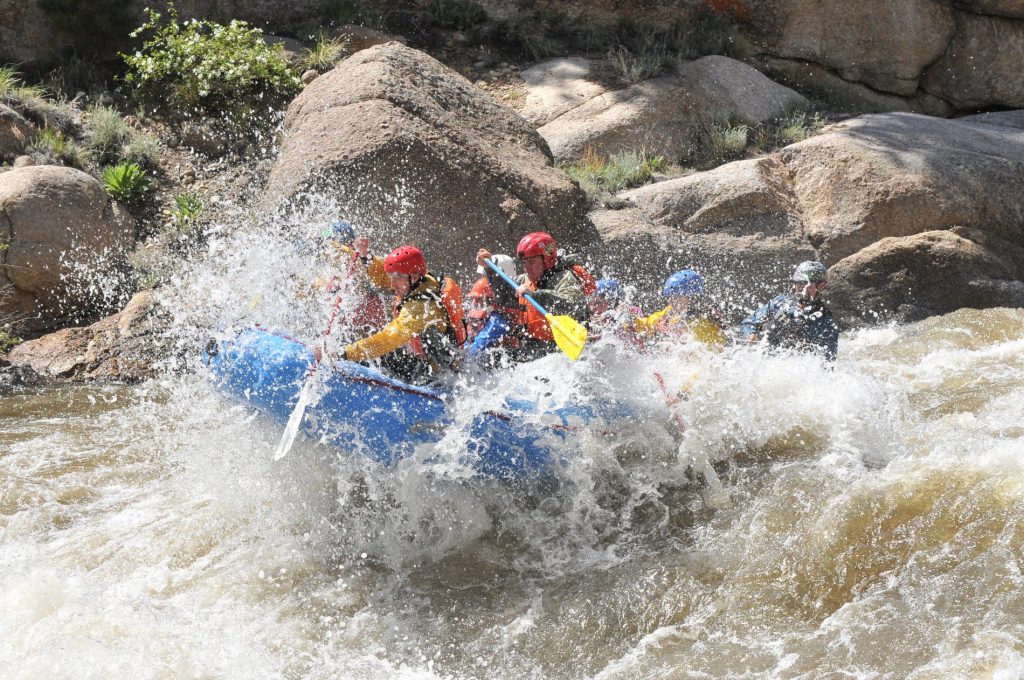 With summer sunshine and 80-degree temps in the Arkansas Valley, snowfields on the surrounding peaks are finally starting to dwindle. Though river flows are still unpredictable due to water management projects and other factors, now is the time to get some high water before it's gone. Slightly lower river levels will allow for more river sections — like the Numbers and Royal Gorge (Class 4) — to be run commercially. Outfitters are inviting younger passengers to participate in Class 2-3 trips.
For a rafting trip you will never forget, book a Browns Canyon or Numbers run with RMOC today –
click here